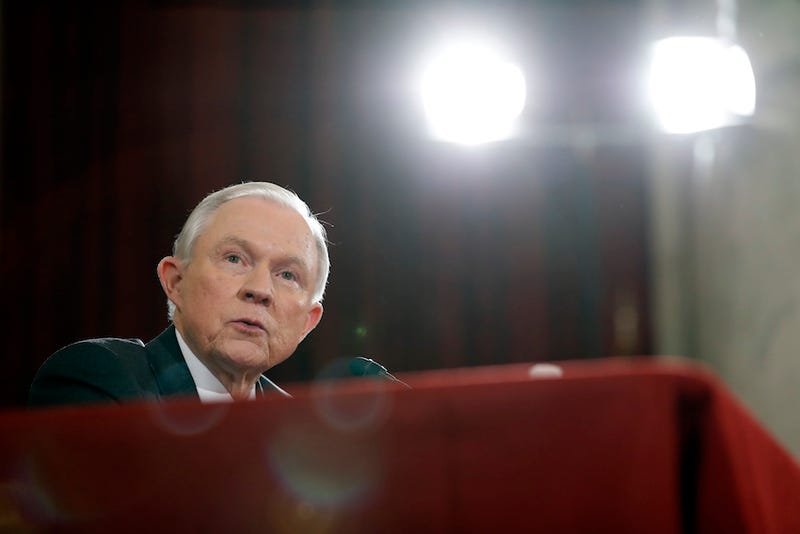 In 1986, Coretta Scott-King, widow of civil rights leader Dr. Martin Luther King, penned a letter opposing Senator Jeff Sessions to be a federal judge in Alabama, ultimately aiding in keeping him from the position. "For this reprehensible conduct, he should not be rewarded with a federal judgeship", King insisted. In a letter sent to then-Sen. Sessions spent a lot of time answering questions about his racist past and values that heavily influenced his policymaking - so racist, in fact, that in 1986, when he was up for a federal judgeship, Coretta Scott King wrote a letter to Congress strongly urging them to reconsider.
The letter from Coretta Scott King was published by The Washington Post Tuesday, as Sessions, now an Alabama senator, begins his confirmation hearings to become President-elect Donald TrumpDonald TrumpObama says he hopes Trump will take intelligence on Russian Federation "seriously" Obama: "There was just surprise" on election night Conway: Trump "not aware" of reported briefing on new Russian Federation allegations MORE's attorney general.
You can read the entire letter here. King's testimony matched other damning accusations against Sessions, including that he once referred to a black attorney as "boy". King's message came after Sessions' involvement in the voter fraud case known as the Marion Three, which civil rights leaders protested and believed was racially motivated.
King called on the Senate to reject his nomination.
"The irony of Mr. Sessions' nomination is that, if confirmed, he will be given a life tenure for doing with a federal prosecution what the local sheriffs accomplished twenty years ago with clubs and cattle prods", she wrote, later adding: "I believe his confirmation would have a devastating effect on not only the judicial system in Alabama, but also on the progress we have made toward fulfilling my husband's dream".