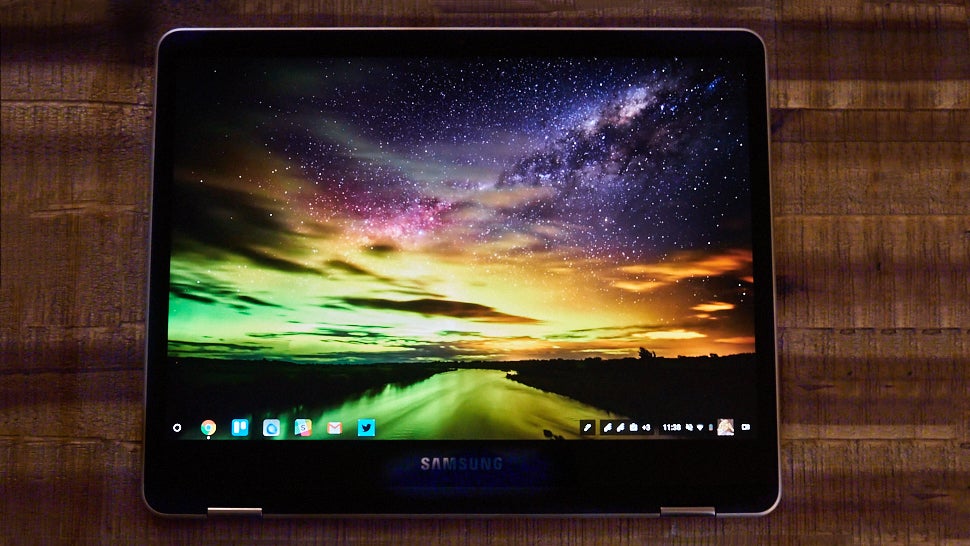 Due to hit the market in April, Samsung's new Chromebook Pro embodies the next stage of Google's push to merge the worlds of desktop and mobile computing. Like Chromebook Pro's companion Samsung Chromebook Plus, which kicks off shipping next week, the Chromebook Pro was created to run Google Play Store's available Android apps.
Google has for years floated the possibility of melding its Chrome operating system, which powers Chromebooks, with its Android mobile operating system. The Samsung Chromebook Plus and Samsung Chromebook Pro were unveiled during the Consumer Electronics Show (CES 2017) last month and both devices were created to add support to Android apps and the Google Play Store. The Chromebook Pro will be up for grabs for $550.
The Chromebooks of Samsung basically are lightweight productivity devices.
Reviewers of the Chromebook devices stated that it might pose a market threat to Microsoft devices and its operating system as the integration between Chrome OS and Android might make it more appealing for Windows users who may want to cross-device access to their apps and services.
The sales of Chromebooks, which have been widely adopted in school settings, outpaced the sales of Apple's Macs for the first time in early 2016, according to the analyst firm IDC. And the global sales of standard PCs in general have declined steadily over the past two years. Samsung Chromebook Plus has been up for grabs for pre-ordering since last month, and the price of the device starts at $449.99.
Meanwhile, the Samsung Chromebook Plus features a 2Ghz hexa-core dual ARM processor, as well as a Gorilla Glass 3 Quad HD display. In contrast, the same size Chromebook Pro will be powered by a 2.2 Ghz Intel Core m3 processor and will be priced starting at $549.
Samsung Chromebook Pro's ports come along with two USB Type-C connections, a MicroSD card slot, 802.11 dual-array mic, a 720p webcam WiFi, and a Bluetooth 4.0.