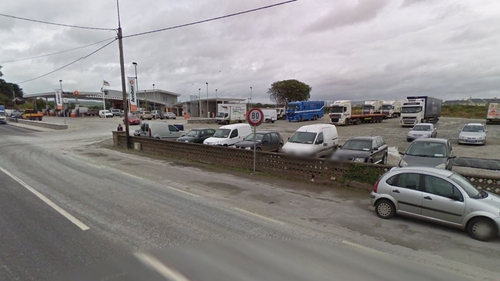 Its believed the man, a Polish national was hit with a baseball bat during a row at the truck stop at the Amber petrol station on the Dublin Road in the town.
The man's body was discovered by a staff member at around 10.30pm last night.
Two men, aged in their early 40s and late 20s, were arrested at the scene and are now being held at garda stations in Fermoy and Mallow.
The body was found last night after 10pm when Gardaí were called to an incident at a truck parking area of the garage.
A second man in his 20's who was injured was taken to hospital with non life threatening injuries.
The two arrested, aged in their late 20s and early 40s, were arrested at the scene and are being held at Fermoy and Mallow Garda Stations.
The scene has been preserved and the Office of the State Pathologist has been notified.
The scene, located on the Pike Road has been cordoned off and a full forensic examination will be carried out today.