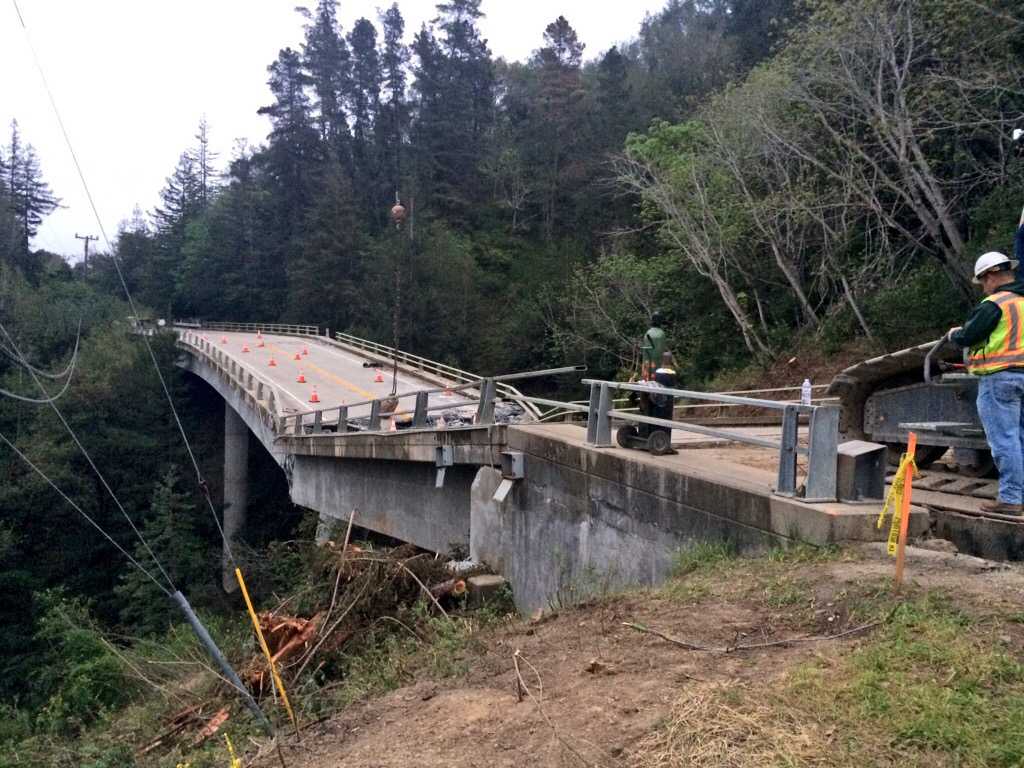 The demolition of the Pfeiffer Canyon Bridge on State Highway 1 in Monterey County continued over the weekend and will continue into this week, Caltrans officials said. Span No. 3 (north section) was demolished on Thursday.
Caltrans hit a snag back on March 13th, when the 6,000 pound wrecking ball at the end of the crane was not hitting the bridge with enough force.
Workers will now work to remove debris and clean up the area as they prepare for a new bridge install.
Caltrans says the steel structure is replacing Pfeffier and will be rebuilt in nine to twelve months.
According to Cruz, the replacement bridge, as well as the demolition of the current bridge, which was damaged after a landslide compromised a support column in February, will cost over $20 million combined.