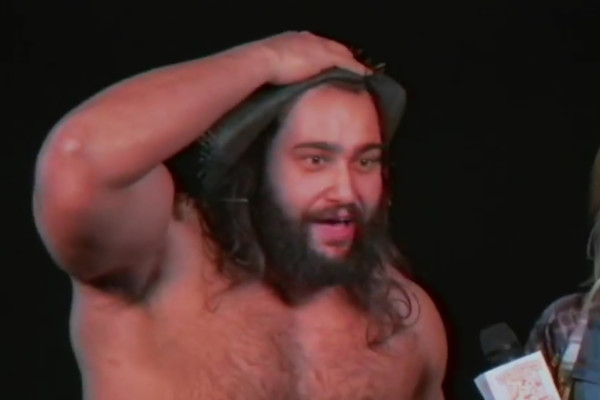 The athlete-turned-actor channels his inner Lance Russell as he plays an announcer named "Lance Catamaran" in the extremely amusing new WWE YouTube series Southpaw Regional Wrestling. The videos are a pretty clever homage to the ridiculousness of 80's wrestling.
That's not the case with Southpaw Regional Wrestling, which is loads of fun (despite its brevity) and exactly the kind of thing WWE should be leveraging their successful YouTube channel and the WWE Network for.
The WWE has gone retro in the first teaser trailer for a new comedy series titled Southpaw Regional Wresting.
The trailer includes numerous current WWE roster, including: Chris Jericho, Lana and Rusev, TJ Perkins (as a moustachioed champion), Gallows and Anderson, Fandango, Tyler Breeze, Cesaro, The Ascension, amongst a whole host of crappy green screens, grainy camera footage, wigs, weird masked figures and other general craziness. The show is feverishly anticipated with some, even before a full episode has been released yet, demanding Southpaw produce live shows and tour the fictional brand.