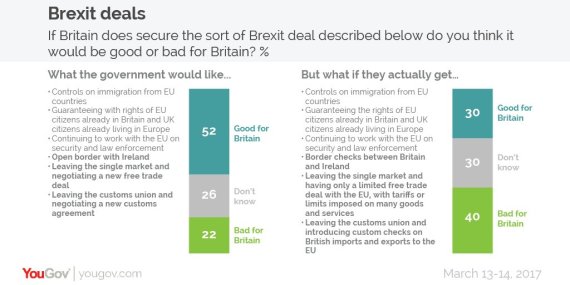 UK Prime Minister Theresa May will trigger the European Union exit process on March 29, setting Britain on an uncharted course to become the first member state to leave the bloc.
Formal talks between Britain and the EU must then wait for member states to approve more detailed negotiating rules and give an official mandate to European Commission Brexit negotiator Michel Barnier, officials said.
Triggering Article 50 is required to start the process of leaving the European Union, although the negotiations could stretch out over years.
The EU said it was ready to begin the negotiations and within 48 hours of the trigger on March 29, Tusk will send the other 27 member states his draft negotiating guidelines, which means that talks could start in May.
Britain is one of the oldest and largest members of the 28-nation bloc, and its departure has raised fears for the EU's future as eurosceptic movements gain support across the continent.
The deal would have to be agreed by all the EU's national and some regional parliaments.
Once prime minister Theresa May officially invokes Article 50 next week, she is expected to make a statement to the House of Commons.
"Everything is ready on this side", commission spokesman Margaritis Schinas said. Scotland's nationalist first minister, Nicola Sturgeon, is seeking a referendum on independence within two years.
Talks on the terms of Britain's exit from the European Union, and how the two sides will handle relations afterward, must be completed within two years.
Davis said Britain wants "a deal that works for every nation and region of the United Kingdom and indeed for all of Europe - a new, positive partnership between the United Kingdom and our friends and allies in the European Union".
The move comes nine months after people voted 51.9% to 48.1% in a referendum.