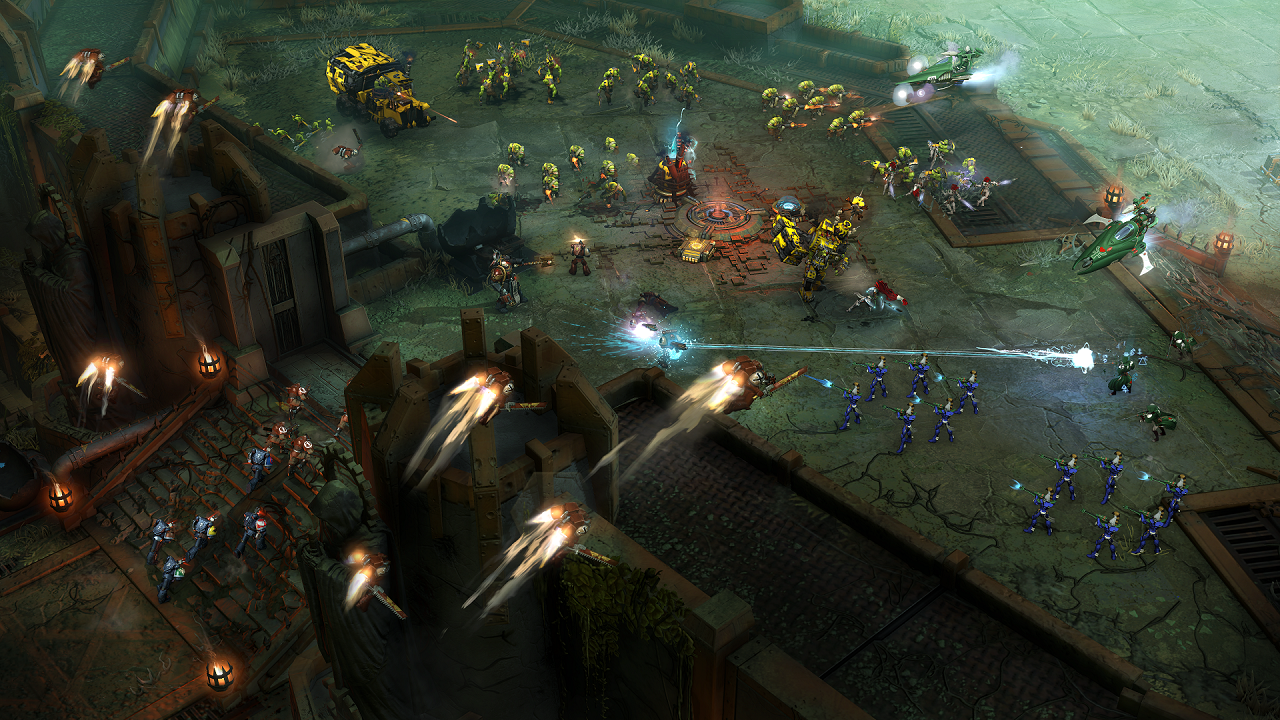 In attesa di questo momento e aspettando l'uscita del gioco gli sviluppatori hanno anche deciso di pubblicare un video, nella quale commentano un partita multiplayer 3 vs 3 analizzando i pro ed i contro di ogni razza, oltre che spiegando alcuni piccoli trucchi sia per i veterani, sia per i neofiti della serie. Vi ricordo inoltre che Warhammer 40.000: Dawn of War III farà il suo debutto ufficiale a partire dal 27 Aprile 2017.
Appassionato di storia, videogiochi e viaggi.
L'open beta multiplayer si terrà dal 21 al 24 aprile.
Gli scontri saranno caratterizzati da numerose truppe, da eroi potenti e da abilità devastanti. La selezione delle unità d' Elite a quella delle Dottrine sarà indispensabile per raggiungere ottimi risultati nel comparto online. Per saperne di più su Dawn of War III visita DawnOfWar.com e segui Dawn of War su Twitter, Facebook, e YouTube.
I grandi talenti britannici che hanno preso parte a tutto questo sono Gemma Whelan (Game of Thrones), Christopher Fairbank (Guardians of the Galaxy), Alec Newman (Dune, Children of Dune) e Babou Ceesay (Rogue One: A Star Wars Story).