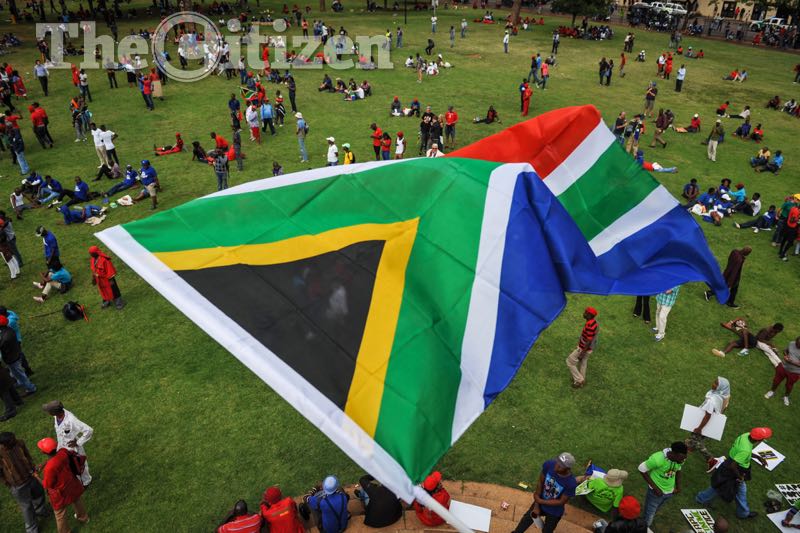 The group, under the banner the Freedom Movement, is planning a gathering on April 27 at Freedom Park in Pretoria.
"It is a crisis of a political leadership that has allowed our state to be hijacked by corrupt interests at the expense of needs and aspirations of the poor, the marginalised and patriotic South Africans", he said.
While there have already been marches around the country, the Freedom Movement says South Africans must prepare for more.
A coalition of civil society organisations' political parties' trade unions and religious groupings have announced the formation of a broad-based movement created to remove President Jacob Zuma from office.
The coalition said the political mismanagement of the country had now reached a boiling point as it threatened to collapse the economy.
"Many workers will lose their jobs". Food and transport will be more expensive.
Calls for the African National Congress to recall its leader as president of the country intensified following his Cabinet reshuffle in March, which resulted in the axing of former finance minister Pravin Gordhan. "We must protect it with all our strength'" Mashele said.
"The immediate objective of this grouping is to help facilitate a large-scale protest outside Parliament, when the Motion of No Confidence is debated".
The group's planned march had received support from Archbishop Emeritus Desmond Tutu, who wrote a letter urging South Africans to participate in the Freedom Day demonstrations.
"South Africans are fed up". It is important that we unite as South Africans to bring an end to state capture and that we further the values of our democratic society by speaking out against any and all kinds of injustice in our society. This is our country. "Let us stand up and defend our hardwon freedom and the future of our country".