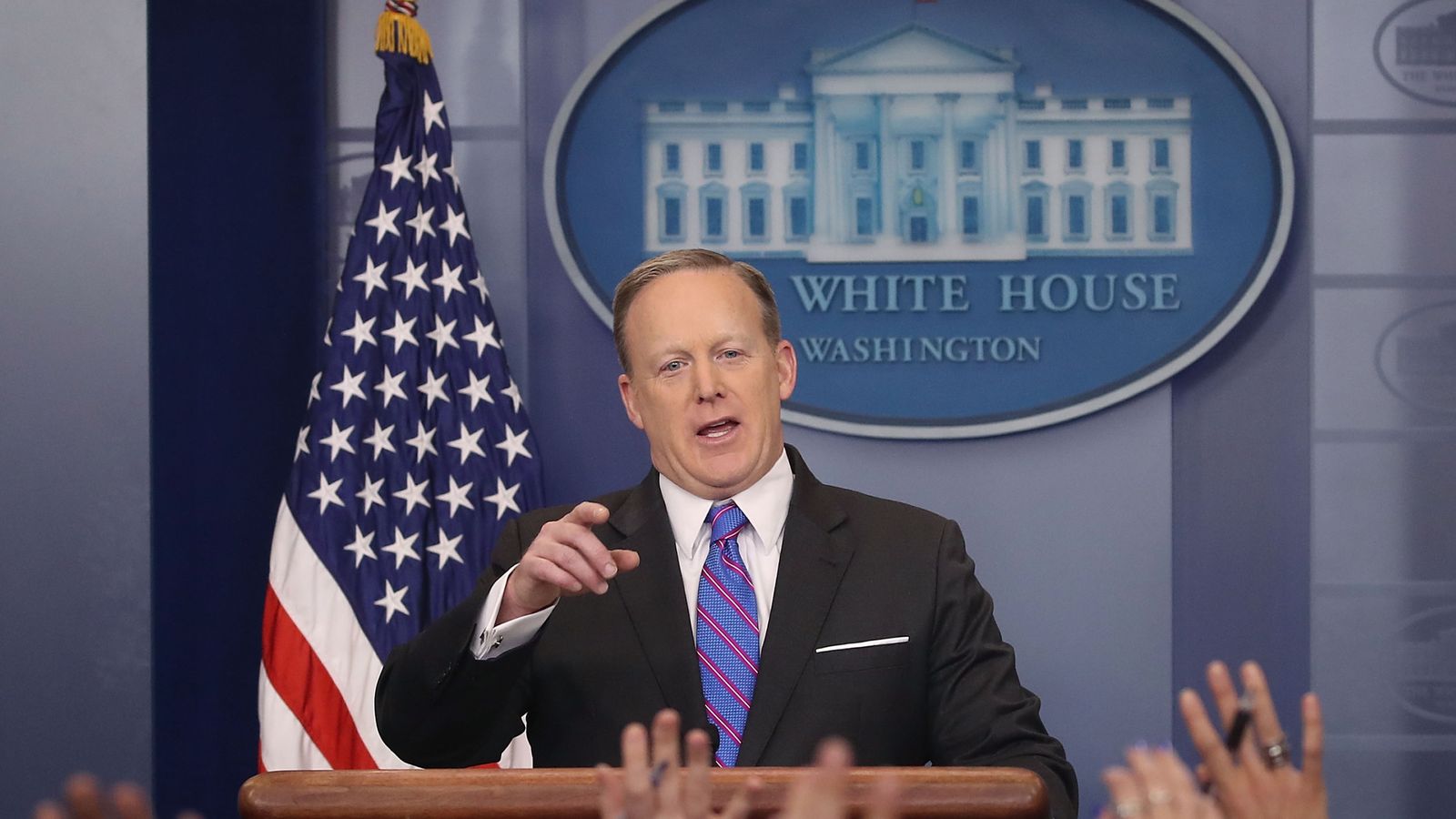 A Republican Colorado congressman says White House press secretary Sean Spicer "needs to go".
"He will have to wait to see if the president thought it was effective", the person close to Spicer said.
Spicer apologized for his comments, telling CNN he "mistakenly" used an "inappropriate and insensitive reference to the Holocaust, for which frankly there is no comparison". "Any attack on innocent people is reprehensible and inexcusable".
Reaction from around the world continued Wednesday.
Despite the apologies, Mr Spicer's remarks provoked outrage around the globe from those who claimed he showed insensitivity to victims of the Holocaust.
A few hours later, a contrite Mr Spicer appeared on U.S. television expressing regret for the comments. A spokesman for German Chancellor Angela Merkel said comparing Nazi war crimes to present-day situations "leads to nothing good". Ben Cardin, D-Md., said on Twitter, "Someone get @PressSec a refresher history course on Hitler stat (hashtag)#Icantbelievehereallysaidthat".
The New York-based Anne Frank Centre for Mutual Respect called on Mr Trump to sack Mr Spicer, saying he had denied that Hitler gassed Jews during the Holocaust.
Two conservative news outlets had made a similar comparison between Hitler and Assad earlier in the week.
Millions of Jews were killed in concentration camp gas chambers during the Holocaust.
The White House generated criticism at the start of the year when a statement on global Holocaust Remembrance Day did not make any reference to Jews.
Spicer shared that he had not spoken to Trump this morning, but would not comment on any possible private conversations he had with the president or other White House officials on the matter.
Tuesday was the second consecutive day in which Trump's principal spokesman appeared to struggle to articulate Trump's foreign policy at a critical time.
On Tuesday, Spicer blasted Syrian President Bashar al-Assad for killing dozens in a sarin gas attack, suggesting even the "despicable" Hitler didn't "sink to using chemical weapons". He had said: "We didn't use chemical weapons in World War II".