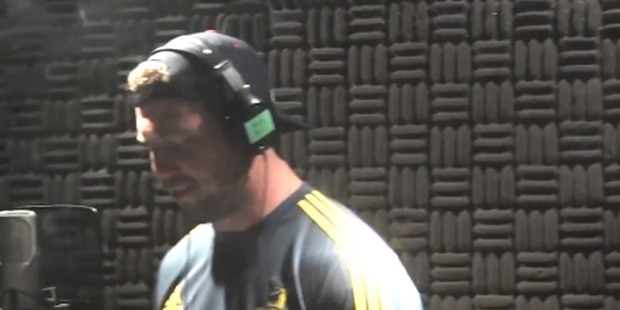 The Sunwolves showed their depth of resilience and fight, but ultimately came up short yet again as the Highlanders handed them their seventh loss of the Super Rugby season in Invercargill on Saturday.
Handling errors at high-pressure moments, especially in the first half, kept the Sunwolves from to capitalizing on plenty of possession in risky areas deep in opposition territory. The Sunwolves had a try to Will Tupou disallowed by the television match official while the Highlanders were awarded a try to Liam Squire from what seemed to be a forward pass.
It took just four minutes for the Highlanders to punish the Sunwolves' slow start, the visitors' poor handling gifting plenty of early possession.
With the score at 14-3 and halftime beckoning, the Sunwolves gave up a soft try to scrumhalf Aaron Smith, and after the conversion, the deficit had grown to 18 points.
Coming off a bye, they were rusty early and were kept scoreless in the last quarter, leaving captain Ben Smith feeling lukewarm about the performance ahead of a crunch match against the Cape Town-based Stormers.
However, the Sunwolves' hard work in building phases was rewarded with tries to No.8 Willie Britz and Australian loosie Rahboni Warren Vosayaco as the Highlanders lost shape and momentum in the closing 15 minutes. The Sunwolves, still looking for their second win, unsurprisingly remain rooted to the bottom of their division with five points from their eight matches.